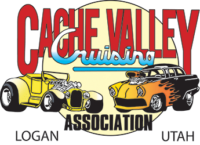 Welcome to the website for the Cache Valley Cruise-In, which is hosted by the Cache Valley Cruising Association.
We hope you come to Logan Utah and enjoy our annual car show!
The Cache Valley Cruise-In is held the first Saturday in July, and the Thursday and Friday prior.
Thank you for your support!