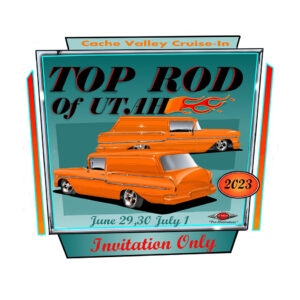 We have added a new and exciting element to our car show.
We now have an indoor arena that we host the "Top Rod of Utah" indoor car show.
The cars that are here are by invitation only and are high end builds from various builders around the intermountain west.
Many of these cars appear at National events and shows like SEMA.
Come enjoy what maybe the only look you get of a high build car.
Entries for Top Rod are closed. All the spots have been filled. We are sorry if you wanted to enter your car but keep us in mind for next year.

Judging for the Top Rod of Utah
The cars that participated in the Top Rod of Utah were judged by the builders/car owners that brought their cars to the Top Rod of Utah Show. They could not vote for their own car.
2020 No car show due to Covid