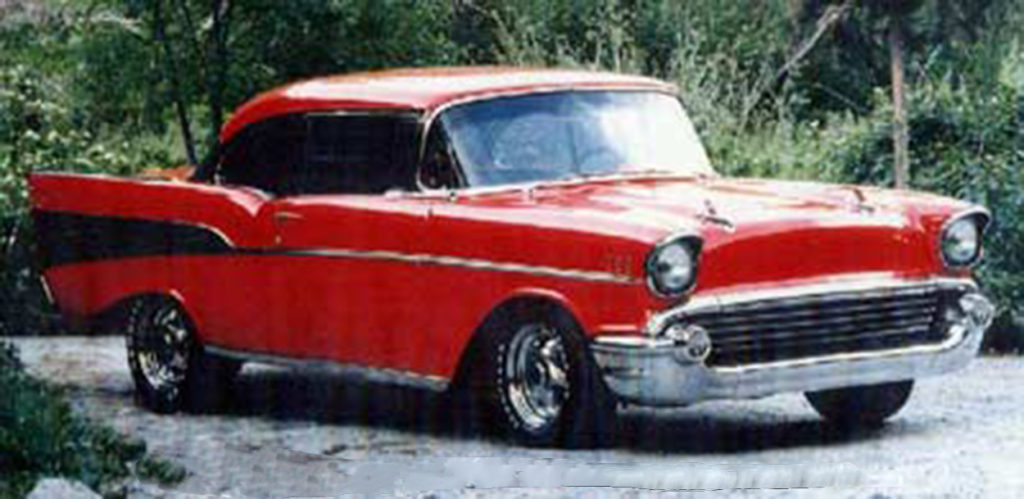 1995
Registered Cars: 928
Giveaway Car: 57 Chevrolet Belair 2-door hardtop
For Cruise-In '95, we prepared a 57 Chevrolet Belair 2-door hardtop. The original body remained basically stock, with only a few emblems being removed, to help "smooth it out" a little. The drive train consisted of 350 Chevy engine and transmission, with options such as power steering, power brakes, and P/W being added. The interior was updated with a tilt column, A/C, and sculptured tweed upholstery. Participation was up to 928 entries, the most we have had to date! Randy Fish of Street Rodder Magazine attended the event, and published a feature article about the event in the October 1995 issue of Street Rodder Magazine.