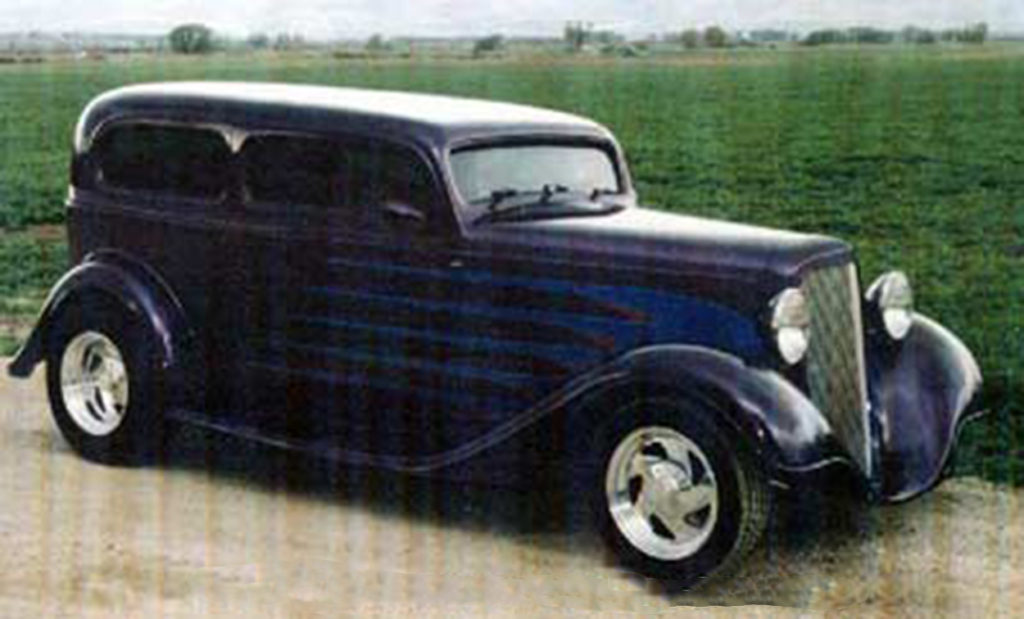 1996
Registered Cars: 1,000
Giveaway Car: 34 Chevy 2-door sedan
For the '96 event we built a '34 Chevy 2-door sedan. The body and frame were from Outlaw Performance, and featured a chopped top, filled roof, hidden hinges, and shaved door handles. They body was fitted with custom flush mounted tail lights and third brake light, and then coated with a glossy coat of Purple Pearl paint. The chassis included a Mustang II IFS with power front disc brakes, and a narrowed 9-inch Ford rear end. A small block Chevy 350 supplied the motivation through a Turbo 350 trans. Creature comforts consisted of P/W, tinted glass, tilt and telescopic steering column, A/C, CD stereo system, cruise control, and remote entry system. To keep tabs on vital functions, the car was fitted with back lit analog gauges mounted in a custom aluminum panel. The interior was finished off in lavender tweed and purple vinyl, with all the aluminum trim, including the steering wheel, being anodized in bright purple!