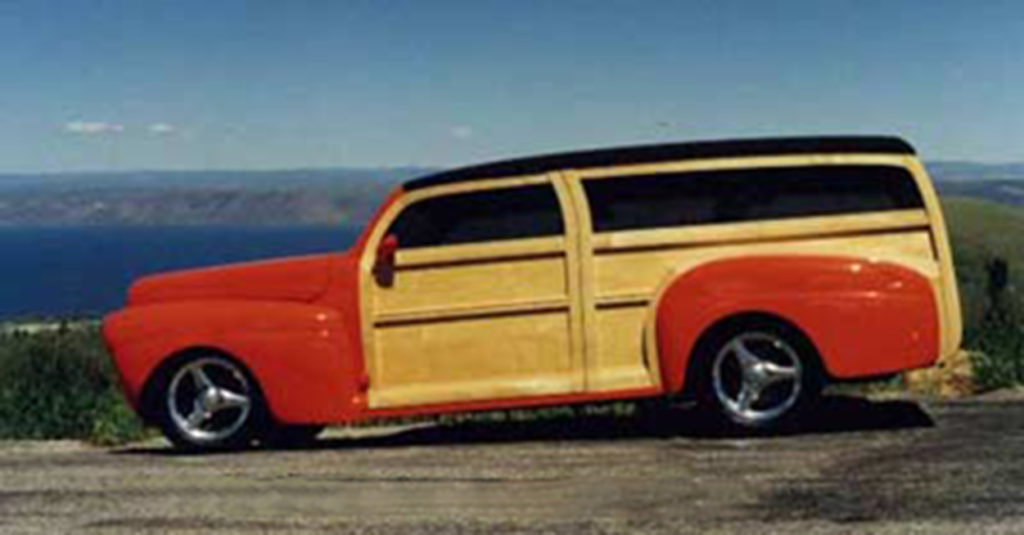 1997
Registered Cars: 1,051
Giveaway Car: 41 Ford Phantom 2-door Woody
Spectators: 30,000
For the Cache Valley Cruise-In '97 we built a '41 Ford Phantom 2-door Woody. The body and frame started out as a Coupe, but with a few major modifications, it was transformed into a 2-door Woody by Curtis Creek of Ghostwood, using New York Hard Rock Maple. The top was chopped 3-inches and some of the front sheet metal reworked to allow the big 429 to fit snugly between the front fenders. The chassis sports a Mustang II IFS with power steering, power four wheel disc brakes and tubular control arms. The 429 transferred power through a C6 automatic transmission, into a 9-inch Ford rear end. The rolling stock includes 16-inch Eagle 3-spoke aluminum rims wrapped with Goodyear Eagle CTII radials. Creature comforts include P/W, tinted glass, tilt column, A/C, CD stereo system, and remote entry system.