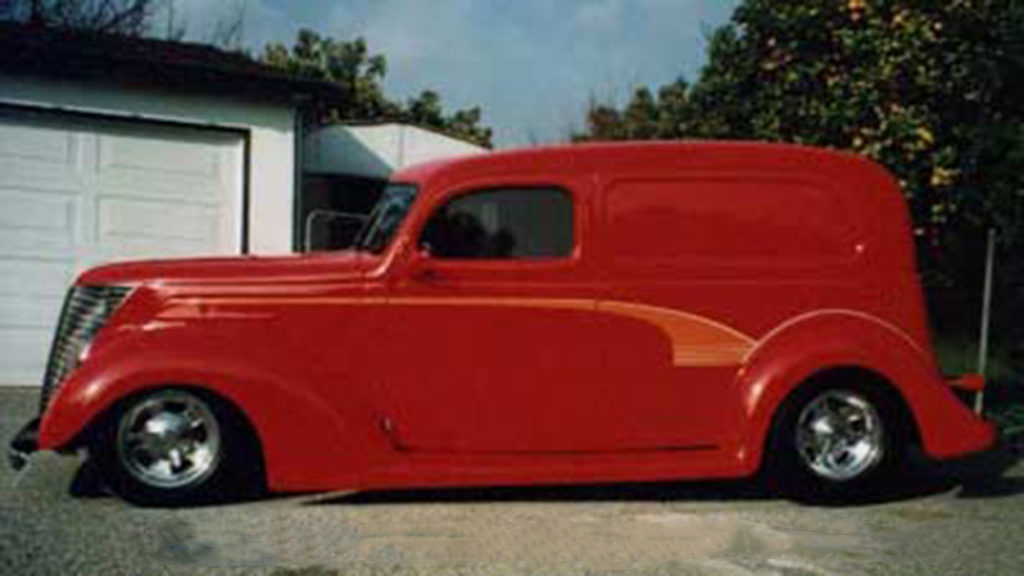 1998
Registered Cars: 1060
Giveaway Car: 37 Ford Sedan Delivery
Spectators: 33,000
For the 1998 year the C.V.C.A. has changed how the giveaway car is built. We purchased a '37 Ford Sedan Delivery. The car is complete with only a few corrections or repairs required. It has a Mustang II IFS, with a Chevy 350 motor hooked to a Turbo 350 trans. It is complete with A/C, PW, Remote entry, Digital Dash, and Halibrand wheels. The car was repainted a bright red and minor repairs to the upholstery and engine bay were performed to freshen the car up a bit.