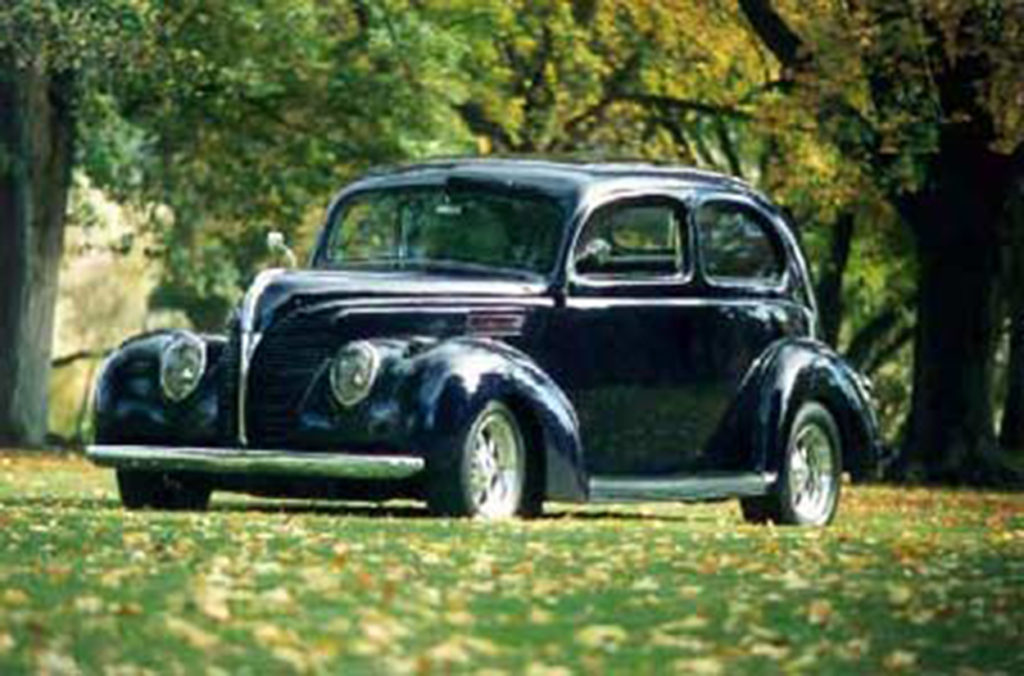 2000
Registered Cars: 1136
Giveaway Car: 1939 Ford Tudor
Spectators: 33,000
The 2000 C.V.C.A. giveaway is ready for it's debut. We purchased a stunning '39 standard 2-door Ford sedan. It has a Mustang II IFS, with a Chevy 383 stroker motor that is hooked up to a Turbo 350 trany. The body is coated with House of Color-Deep Bluish\Purple paint that shows off the straight mirror finish bodywork. Inside, the interior is stitched in gray material with a trace of purple in the fabric. The dash features a nice stereo system with upgraded gauges to relay all the critical information to the driver. To tie them together, the steering wheel and the wheels on the 4 corners of the car are replicated in the same pattern. The high quality of craftsmanship and time that has been put in this '39 Tudor Sedan is a car that everyone will want to own.