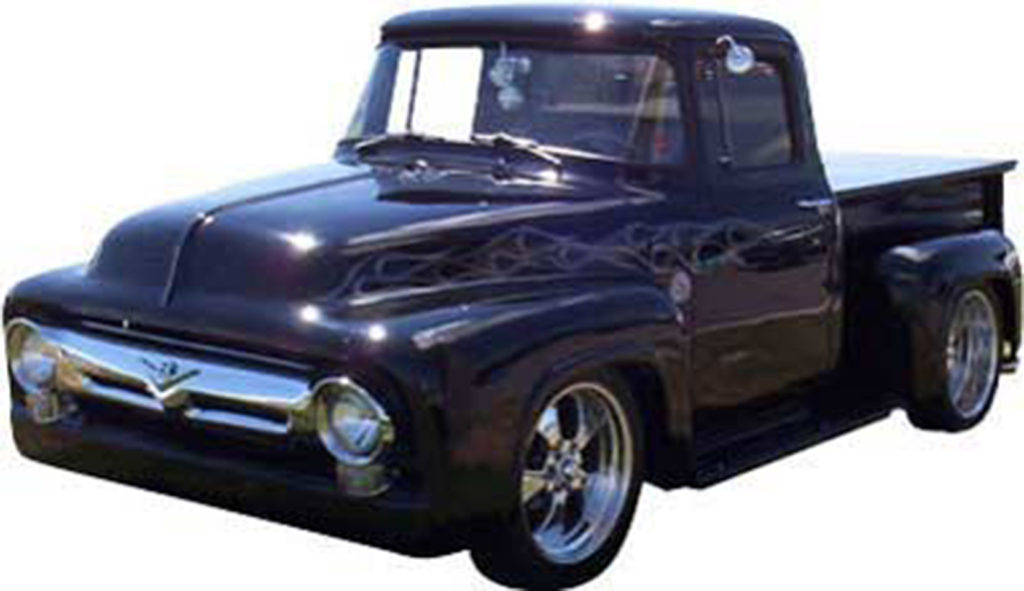 2007
Registered Cars: 792
Giveaway: 1956 Ford F-100
Our 25th anniversary, the Cache Valley Cruising Association selected a '56 Ford F-100 pick-up for our grand prize give away. This fully loaded truck is the first pick-up we have chosen for our give away vehicle and it has all the special features and extras that have come to be expected on a CVCA give away vehicle. After acquiring the F-100 prior to last year's shows, we decided a total ground up makeover was in order. With outstanding initiative and support, Rust to Rods has taken on the F-100 as their own project to ensure that the CVCA meets their goals of providing a no holds barred top quality give away car that also showcases their street rod creating abilities and insight. As a result the CVCA/Rust to Rods F-100 is now "over the top".