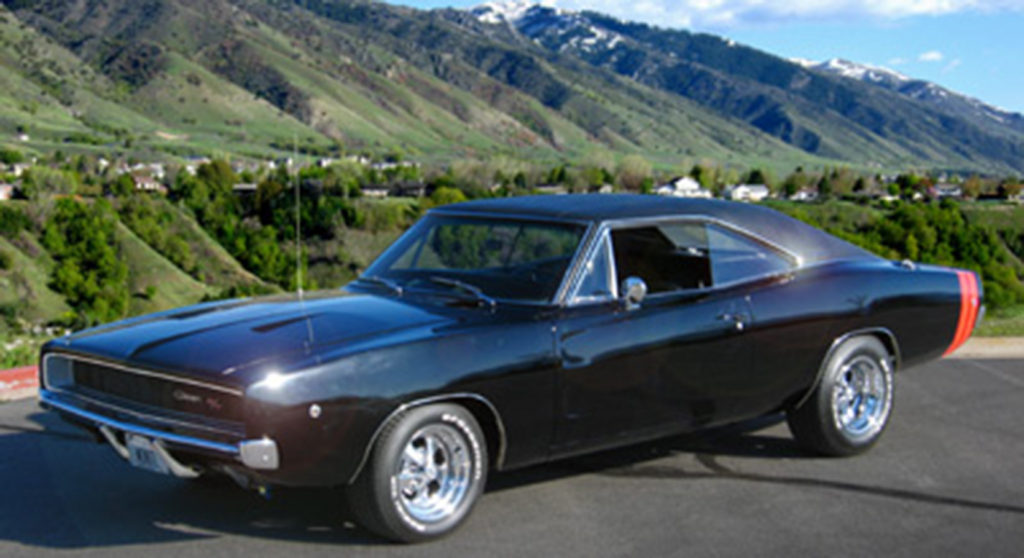 2008
Registered Cars: 818
Giveaway: 1968 Dodge Charger R/T clone
The 2008 CVCA giveaway car loaded with extras that really set this car apart from all the rest! The paint on our 1968 Dodge Charger R/T clone is a black with wet sanded clear coat. Under the hood is a .030 over 1968 440 cid power house built to Chrysler performance magazine specifications fitted with 10 1/2 to one TRW forged pistons and Clevite 77 bearings. A Mopar 292 degree 509 inch lift hydraulic camshaft operates the valves in ported no lead heads. Hooker 2 inch competition headers provide exhaust flow into Flowmaster mufflers and produce a nice street rumble an Edelbrock Tarantula manifold and Edelbrock 750 cfm carburetor provide induction. It sports a new Mopar High Performance light weight starter, all new suspension components including new ball joints, tie rod ends, idles arm, and pitman arm. The fuel system includes a new Mopar fuel tank and new 3/8 inch fuel line from tank to carb. The new interior includes Year One door panels, 1968 correct seat covers and new seat foam. The headliner is new along with the carpet kit. All exterior stainless steel trim has been polished to show condition. All glass seals and weather stripping have been replaced. Street meats have been provided by Les Schwab Tires are 15X10 rears and 15X8 fronts that are period correct B.F. Goodrich T/A radials with Cragar SS Wheels all around. Stopping power is by way of a new Master Power disc brake conversion in the front and new drums, shoes, springs and wheel cylinders on the rear. A freshly rebuilt torqueflite 727 with a TCI 2500 stall speed torque converter connects the mighty 440 with the Mopar 3,55:1 ratio Sure Grip rear end. Tunes will be provided by a custom stereo system from Stokes Bros. Car Entertainment.