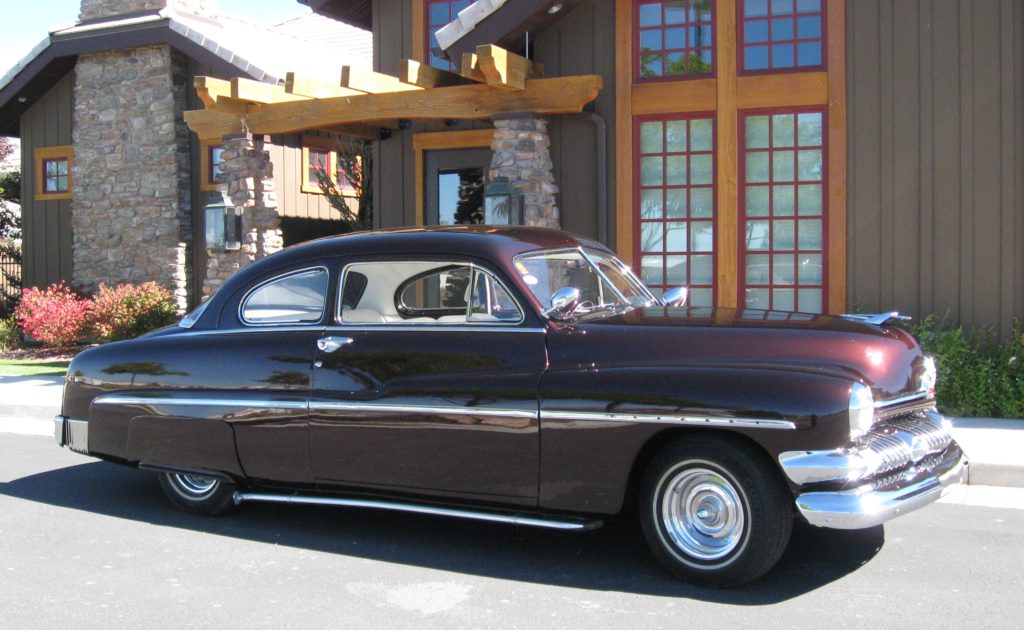 2015
Registered Cars: 848
Giveaway: 1949 Mercury

From the moment Mercury unveiled its first all-new post-war design for 1949, the long, sleek lines were a hit with customizers everywhere! The iconic '49-'51 Mercury Eight has served as the basis for some of the world's most widely-recognized custom vehicles, such as Sam & George Barris' "Hirohata Merc"; often cited as "the most famous custom car ever". (Our younger enthusiasts may be more familiar with "the Sherriff" from the movie Cars – a 1949 Mercury Police Cruiser.) The original flathead V8 and manual three-speed drivetrain has been updated to a Chevy 350 motor backed by a TH350 automatic transmission. The interior has been covered in custom white tuck-and-roll, including the trunk, as well. The exterior has been painted a deep Burgundy – or is it Purple? – or is it Root Beer? As the lighting changes, so does the hue; but however it appears to the viewer at the moment, the view is still breathtaking! Like all of our past Grand Prizes, the CVCA has, with the help of our sponsors, refined an already cool rod into something unique and special by adding a complete Flowmaster exhaust installed by Alta Muffler, Hankook Optimo radial tires from Les Schwab, Vintage Air air conditioning from CarQuest, power steering, a chrome tilt steering column, an Edelbrock Performer carburator and intake manifold courtesy of Autozone, electronic ignition, VDO gauges custom-fit into the original, re-chromed dash, a custom stereo system by Lynn's Audio Video, and complete, front-to-back rewiring. Can't you see yourself and your sweetie cruising up and down the boulevard in this Merc already?