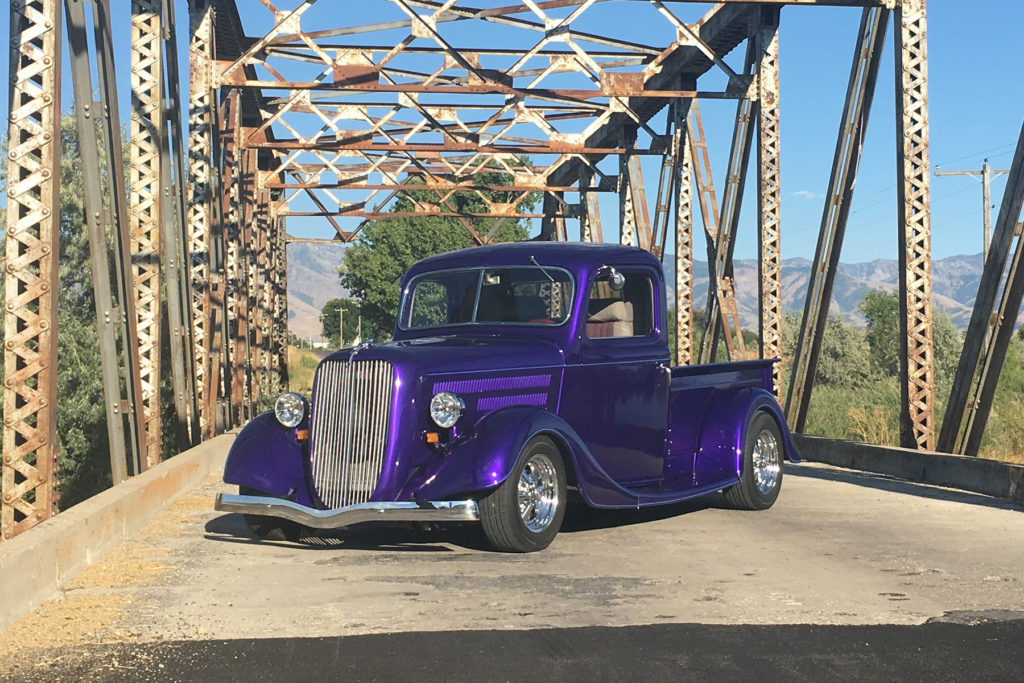 2017
Registered Cars: 877
Giveaway Car: 1937 Ford Pickup
On July 1st, 2017, one lucky person will drive home in this gorgeous 1937 Ford Pickup.  It is a highly modified street rod, from its custom grille to its radically shortened and smoothed bed.  If you look inside the bed, you'll note the custom wood floor – while that would become standard in later years, in '37 Henry made his pickup beds all steel. The down-in-the weeds stance is dead on, and the deep purple paint job doesn't hurt, either.  Under the hood is a blown 350 Chevy small block, backed up by a Turbo-Hydramatic 350 automatic transmission.  The interior is fully customized, too, with full instrumentation, a tilt column, power windows, and a power driver's bucket seat.
While we love this pickup just the way it sits, you know the Cache Valley Cruising Association just can't leave well enough alone. Luckily we have many great sponsors to give us a hand. Changes planned include tires & rims, an update to the interior, and a few little spot repairs to the kind of road rash every true street rod picks up going down the highway. Now then, wouldn't YOU like to be the lucky one? Join us next July and find out!