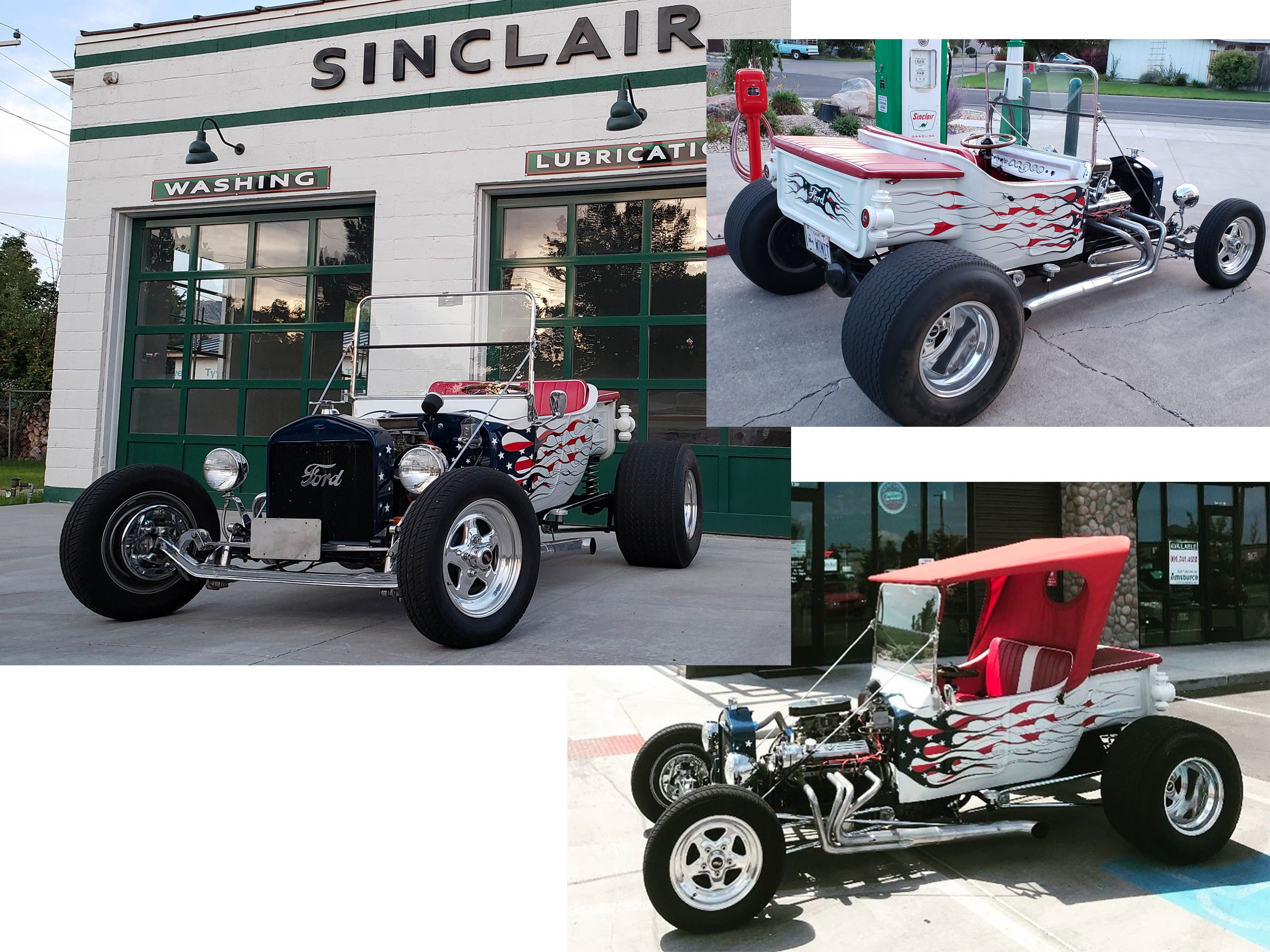 2021
Registered Cars: 852
Giveaway: 1923 Ford T-Bucket
Show off your American pride! This mean machine is an all-time American favorite. Low, lean, mean, and proudly displaying the colors of our great nation, this is an attention grabber. This 1923 Ford T-Bucket Roadster boasts a 327 ci. Small Block Chevrolet coupled to a TH350 transmission. Hear the engine roar to life through a classic set of roadster headers. Rear end consists of a ford 9" putting power to the ground through a set of wide ProStar Weld Wheels wrapped in beefy Mickey Thompson Sportsman tires. Front end is the iconic look of the 20's hot rods with a solid I-beam axle run under a leaf spring. Completing the look up front, is a set of narrow ProStar Weld Wheels to compliment the rears. Ride with your hair in the wind, as a roadster, or put on the attractive vinyl top and cruise in style. This T-bucket body comes equipped with the larger 2" bed, that makes for a larger fuel capacity. Immaculate red and white vinyl interior and rumble seat makes this a complete package. There is a lot of show to compliment all that go. Lots of chrome accents bring this beauty to life. Have fun cruising the town, and stand out from the crowd. What better way to have a hotrod, then with flames? The flames consist of crisp white stars dancing in the deep American blue seaway flowing over top of the ever faithful red and white stripes. No better way to show off your patriotism if you ask me.